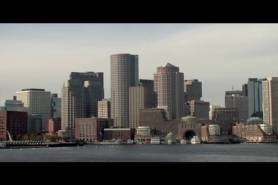 Boston lies in the heart of New England on the coast of the state of Massachusetts. Boasting over 400 universities, colleges, and higher learning institutions, Boston is famous as an educational and cultural center. Unique to New England are the breathtaking colors of the fall foliage, but at any time of the year, New England is a beautiful place to visit. The LSI Boston language school is located on the borders of Chinatown and the Theatre and Financial Districts, close to subway, bus and commuter train stations. We offer a variety of executive English courses for management and other professionals, from one-to-one business English lessons and intensive Compact Courses to our Mini Group course that offers you more free time to experience the city. Our school is fully equipped for the professional English student, with facilities including a student resource library, internet access and a lounge.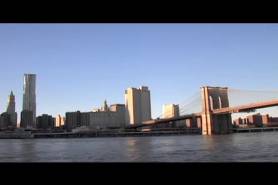 As the major business and cultural center of the United States, New York is rightly proud of its leading role and long tradition in American history. From commerce to politics, ballet to sporting events, New York has it all. New York is a city of islands, and consists of five boroughs: Manhattan, Brooklyn, Queens, Staten Island, and the Bronx. Manhattan, at the heart of the city, is a narrow island approximately 12 miles long and 3 miles wide and is the place where everyone wants to be. Commuters pour into Manhattan from the outer boroughs and surrounding areas every morning to work and to play. It is in Manhattan where you find Central Park, Fifth Avenue and the Shopping District, Broadway and the Theatre District, Greenwich Village/SoHo and the Artist's District, and the Wall Street Stock Exchange. In addition, you can enjoy the many excellent museums, restaurants, and sights that make New York famous -the Statue of Liberty, the United Nations, and the Empire State Building. .
San Diego's location, in the southernmost part of California on a beautiful natural harbor, offers opportunities for swimming, surfing, windsurfing and biking on one of the sandy Pacific coast beaches. Nearby mountains and the deserts of Nevada offer contrasting scenery and a chance for different activities. Los Angeles, Las Vegas and The Grand Canyon are all within easy reach of San Diego, and the Mexican border is only a 45 minute trip away.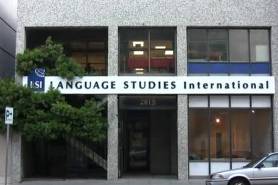 Berkeley, home of the world famous University of California, is a colorful and friendly, student-oriented city that lies just across the bay from San Francisco. Located in Northern California, the San Francisco Bay Area affords a wealth of famous attractions and tourist sites. Berkeley itself has beautiful parks, great restaurants and shopping, and the attractions of San Francisco are just a short bus or train ride away. To the North and West is the Gold Country, where gold was discovered in 1849, and the Yosemite and Sequoia National Parks are just a short drive away.