Romanian courses in London, New York, Paris & Zurich | Study Romanian in evening group classes and private lessons to suit your schedule
Romanian is a Romance language, quite similar in many respects to Italian, French and Spanish, spoken by around 25 million people. The entry of Romania into the European Union means that Romanian is an increasingly important language for business, as well as being indispensible for anyone travelling to this ancient and spectacularly beautiful country.
LSI's classes in Romanian at our schools in central London, New York, Paris and Zurich are led by our highly experienced and fully qualified teachers, allowing you to study the language in a way that is practical, effective and fun. Whether you opt for group lessons or individual tuition, our tutors will assess your level of Romanian at the start of your course, ensuring that lessons are tailored to your individual needs and interests. Our teachers use a wide range of up-to-date teaching materials, including books, audio-visual materials and authentic documents, guaranteeing that you will learn relevant and useful language skills and vocabulary.
LSI London Central
19-21 Ridgmount Street
London WC1E 7AH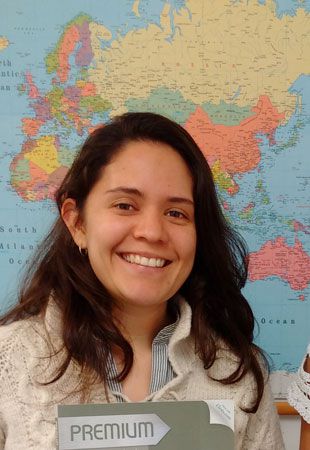 "I'd like to say that the experience in the homestay was absolutely amazing,  that family makes me feel as at..."
Read more
School Information & Services