Sejours linguistiques - Apprendre Français en France
Si vous voulez comprendre et vivre la langue française, la meilleure façon de le faire est d'étudier le français en France. Immergez-vous dans le mode de vie français, de la culture du café français, de nombreux musées de renommée mondiale et des galeries d'art, et découvrez les nombreux plaisirs que la France a à offrir aux étudiants internationaux.
L'école de langue LSI en France est idéalement située dans le cœur historique de la ville, à quelques pas de Notre Dame et juste à côté du Centre Pompidou dans le quartier branché du Marais et des Halles. L'école est située au premier étage dans un bâtiment historique imposant à proximité de plusieurs stations de métro et offre des installations optimales aux étudiants ainsi qu'une équipe accueillante, accessible et expérimentée.
LSI Paris offre à tous ses élèves un programme sociale varié et passionnant qui complète parfaitement votre cours de français en France en vous donnant accès à tous le meilleur que Paris et le reste de la France ont à offrir . Des activités aussi variées que des dégustations de vin et de fromage, des concerts et du théâtre, des week-ends aux châteaux de la Loire sont régulièrement organisées.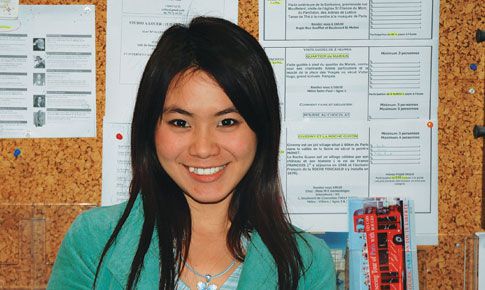 "Dans cette école le personnel est vraiment aimable.Les professeurs sont vraiment drôles, ils vous font rire..."
Lire la suite
Top 5 reasons to study French in France
Cultural influence
France is well-known for its rich cultural heritage and has played an important role in the development of Western culture. It is home to numerous cultural and historical sites, including architectural works, natural landscapes and prehistoric art sites. Due to its important achievements in media and art, France is a hotspot for artists and art-lovers around the world. Museums such as the Louvre and the Palace of Versailles attract millions of visitors each year. Many of the world's most famous works of art are on permanent display in France, including paintings like the Mona Lisa and sculptures like the Venus de Milo. You can also enjoy art on the streets in the form of urban murals, and you will commonly encounter buskers such as musicians and dancers performing for the public on the sidewalks and in subway stations. And of course, France is also well-known for its cuisine, including many iconic dishes, pastries and wines. While you are studying in France, you will be able to discover for yourself why French cuisine is considered to be some of the best in the world. You may choose to take a cooking course to learn the art of French pastry-making or join a wine-tasting event to learn about the various flavours, aromas and textures of wine.
Beautiful country
France is a beautiful country filled with diverse landscapes such as snow-capped mountains, rolling hills and shimmering coastlines. The south of France is popular among tourists who flock to the Mediterranean for warm weather and beautiful beaches. In the southeastern region of Provence, purple fields of lavender stretch as far as the eye can see. All over France, the countryside is dotted with medieval villages and castles which once served as residences for nobility or points of defense against invaders. The large metropolitan cities of France also maintain an old-world charm with beautiful examples of Gothic and Baroque architecture.
Student life
France is an exciting and vibrant place for international students, and it attracts hundreds of thousands of students from around the world. In this way, it offers an exceptional multicultural experience. There are many options for entertainment in France and especially in Paris. The Latin Quarter, which is particularly popular among college students, is home to a number of French universities such as the Sorbonne. This area offers a large number of bars, pubs and cabarets for those on a budget, in addition to more intellectual pursuits including museums and famous bookstores. Students also enjoy significant discounts on admission to museums, national monuments and entertainment venues like theatres and cinemas.
Many options for higher education
Some people who study French in France also go on to pursue higher education in one of France's many internationally acclaimed universities. There are many options for international students in France, and tuition is often considerably less than it is in other countries. Among the most popular fields chosen by international students are business and economics, hospitality and tourism, and fashion or other fine arts. Foreign students are usually allowed to work part-time while pursuing their studies in France, and this can provide valuable opportunities to further develop your French language skills.
Immersive experience
When you study French in France, you will be fully immersed in the language on a daily basis. As you navigate the city and interact with locals, you will be required to use what you have learned in the classroom. You will be able to practice essential communications skills in the real world and in the proper context. This will allow you to deepen your understanding of the language beyond what can be learned in books. You will also be able to form new friendships with both locals and other international students. In this way, you will be able to keep practicing what you have learned and maintain your motivation even after your finish you study abroad experience.
Nos emplacements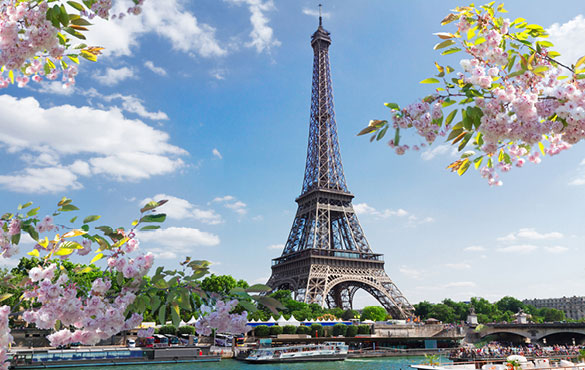 Paris
Ecole de langue (LSI)
Comme toutes les grandes capitales du monde, Paris vit à un rythme effréné de jour comme de nuit. C'est la capitale mondiale de l'art et de la culture et on y trouve quelques-uns des monuments les plus connus au monde comme la Tour Eiffel ou la cathédrale Notre-Dame par exemple. Riche de son histoire et du mélange des architectures modernes et anciennes, Lire la suite
En savoir plus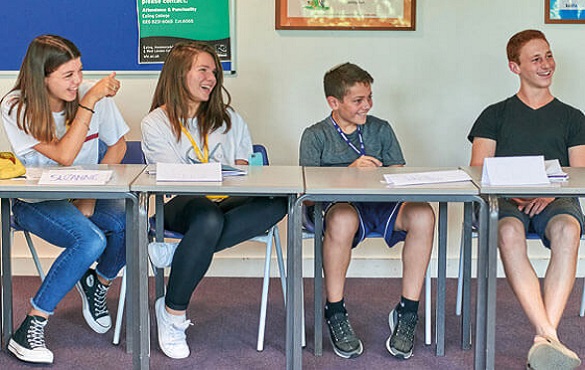 Summer Camps for Juniors
Our Junior courses are ideal for all young people eager to develop their language skills while benefiting from an exciting variety of cultural and social activities.
En savoir plus
Teacher Homestay
Live and study in your private teacher's home . Language lessons and cultural excursions.
En savoir plus
L'expérience de l'étudiant LSI
Rejoignez la communauté internationale LSI. Découvrez les expériences d'études à LSI et écoutez des témoignages d'étudiants
Avis
Great school right in the heart of Paris! So many options for courses including french cooking classes with an amazing teacher!
It was amazing time in Paris for me. Amazing profs in school :) Thanks
There is no such think as an "average" language instructor at LSI. I love the Paris school and plan to return again to continue my French studies.
Excellent et merveilleux et magnifique trouv un merveilleux niveau lev et impressionnant
Manoule Moetaz Bilah , Paris
MORE