About LSI's Pathway Programme
Start your journey to an undergraduate or postgraduate qualification from a university or college in the UK, Canada, USA, New Zealand or Australia. LSI's Pathway Programme supports you from the moment you register. We'll help you find the right programme for you and provide you with the support you need to meet the entry requirements. We'll help you through the application and enrolment process and ensure that you meet the academic standards of English required.
Simple and guided transfer from LSI's Pathway programme into one of our trusted partner institutions
Conditional letters of acceptance from chosen institutions
Academic support to help you reach the academic English standards required
Receive an introduction to your chosen institution from the local LSI school, including guest lectures and campus tours
* Programme varies in different countries. See country pages for details
| | | | | |
| --- | --- | --- | --- | --- |
| | | | | In order to study at university level in the UK you need to have your GCSE and A Level grades. A Level is a two-year course and GCSE can be done in one year. LSI College offers A Level and GCSE courses. Please contact Michael mmcgrath@lsi.edu |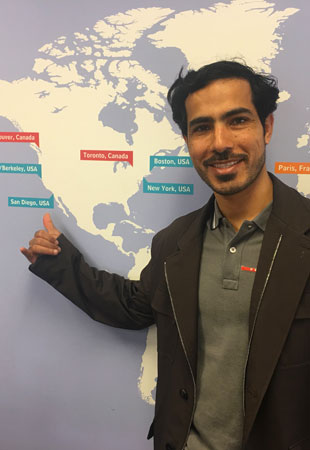 "I liked everything at LSI: the teachers here are awesome, everybody helped me a lot. They helped me arrange..."
Read more
LSI Pathways in France
LSI offers the Pathways Programme in our school in Paris. The programme focuses on helping students reach the academic French level required for entrance to French-speaking universities and colleges. LSI will guide you through the application and enrolment process ensuring you select the right course for you.
Is LSI's Pathway Programme appropriate for you?
LSI's University Pathway Programme is designed for recent high school graduates or university or college graduates interested in enrolling in undergraduate or postgraduate programmes in the UK, USA, Canada, New Zealand or Australia. The LSI Pathway programme is appropriate for all students who want to reach the academic standards of English required to participate and thrive in a university or college based in an English speaking country.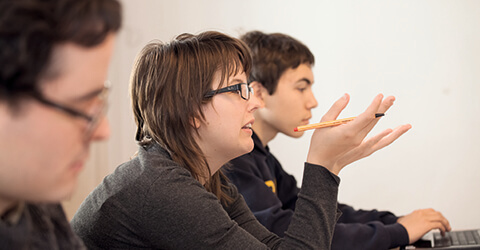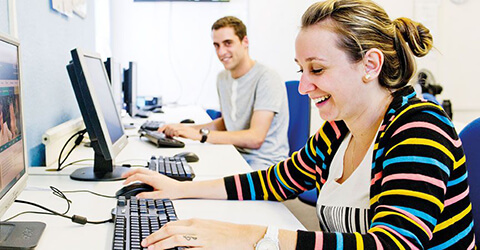 Why choose LSI's Pathways Programme?
LSI has been preparing international students for university and college admission in the UK, Canada, USA, New Zealand and Australia since 1965.
LSI has partner agreements with reputable institutions around the world.
Many of LSI's partner institutions accept LSI's own levels as proof of English in place of external tests; TOEFL, TOEIC, IELTS etc.
LSI provides complimentary counselling services to all Pathway students, helping to find the right programmes and supporting students through the application process.
In London, LSI Independent Sixth Form College's experienced academic staff has helped students reach the most prestigious institutions in the UK.
Every LSI Pathway graduate is prepared academically and culturally to attend and thrive in their chosen university or college programme.
Academic Excellence
LSI is committed to academic excellence. Our Academic Directors and teaching staff are continuously working to provide the very latest in teaching methodology, materials and resources.
All Pathway students get individual monitoring to assess and support progress.
LSI's e-learning system helps our students practice their English and organise their studies.
*LSI organises partner institution tours and arranges for LSI students to attend guest lectures at their partner institutions.
*
Additional fees may apply