Learn English in England
There is no better place to study English than in the UK. England is an ancient and beautiful country brimming with history,  home of Shakespeare and the Royal Family. In addition to it's cultural heritage the UK is also one of the most cosmopolitan and vibrant countries on earth. You will enjoy the experience of a lifetime when you take an English course in England.

With four schools and several locations for English summer camps for kids, LSI is the perfect choice for anyone who would like to learn English in the UK. You can choose from two great locations in London, Europe's largest and most cosmopolitan city. LSI also has schools in the popular university town of Cambridge and the lively seaside town of Brighton. All our UK language schools are faccredited by the British Council and feature excellent facilities and teaching.

All our language schools in England offer a full and varied social programme that gives you access to the best that the UK has to offer. These include shopping and West End shows in London to the cosy pubs of Cambridge and picnics on the famous beach in Brighton. Weekend trips to Stonehenge, Edinburgh and Bath will give you the chance to explore even more of the UK. Whichever LSI school you choose you will be sure to experience the very best that England has to offer.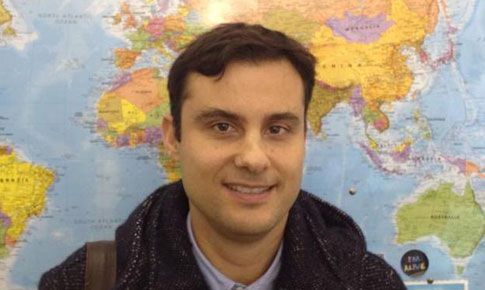 "I am so glad to have chosen this school because all my expectations have been fulfilled. I have spent a total..."
Read more
The LSI Student Experience
Join the international LSI community. Discover what it's like to study at LSI schools and hear from current students and alumni.
Reviews
A wounderful school in a Beautiful part of England.
Johanna Ekeroth , Cambridge
The atmosphere was very positive and friendly. You could concentrate in studying and not think about what you don't know.
It was simply the most wonderful experience, which I have ever had. Meeting new friendly people from foreign countries made me so happy! And also teachers were so helpful at school! And London? What a lovely place especially at night! London was so gorgeous! I spent there 1 month and it was really the best month in my life!! Thanks so much for this great opportunity and hope see you again, LSI London! :) :-*
Zuzana Koubová , London Central
Superb location, great teachers and excellent atmosphere!
Hrafnkell Ásólfur Proppé , London Central
MORE