Learn English in England
There is no better place to study English than in the UK. England is an ancient and beautiful country brimming with history,  home of Shakespeare and the Royal Family. In addition to it's cultural heritage the UK is also one of the most cosmopolitan and vibrant countries on earth. You will enjoy the experience of a lifetime when you take an English course in England.

With four schools and several locations for English summer camps for kids, LSI is the perfect choice for anyone who would like to learn English in the UK. You can choose from two great locations in London, Europe's largest and most cosmopolitan city. LSI also has schools in the popular university town of Cambridge and the lively seaside town of Brighton. All our UK language schools are faccredited by the British Council and feature excellent facilities and teaching.

All our language schools in England offer a full and varied social programme that gives you access to the best that the UK has to offer. These include shopping and West End shows in London to the cosy pubs of Cambridge and picnics on the famous beach in Brighton. Weekend trips to Stonehenge, Edinburgh and Bath will give you the chance to explore even more of the UK. Whichever LSI school you choose you will be sure to experience the very best that England has to offer.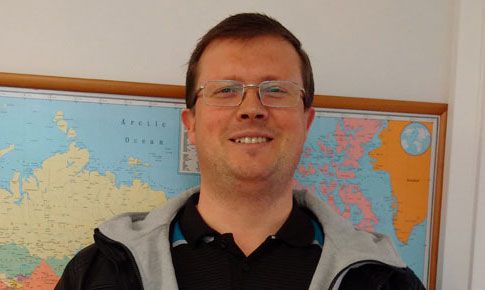 "I've been studying in the Business English class for four months. We've learnt a lot about leadership,..."
Read more
The LSI Student Experience
Join the international LSI community. Discover what it's like to study at LSI schools and hear from current students and alumni.
Reviews
I spent 3 months at LSI doing a CAE Preparation Course and I have to admit this is the best language school I've been to so far! Not only did our teacher (Jonny) prepare us properly for the exam, but he also asked each and everyone of us which were the topics/parts on which we thought we needed to improve and planned his classes accordingly.As far as the rest of the staff is concerned, they are just as willing to help: Javier for any of your accommodation issues, Mark and previously Gavin for academic enquiries, and Armin for anything really; it is hard to refer to them as merely "staff": as a matter of fact, I have to admit that after 3 months there I'd rather describe LSI as a small family.Can't think of anything else right now, but if you're thinking about learning English in London, this is the place I'd recommend! ;)
Federico Montanari , London Central
Super kola, vborn uitel, kamaradske prosted bez problm. Moje dcera rm byla velmi spokojen
Maruš Kuřitková , Brighton
Wota Wonderful ...
Sigurbjörg K Schiöth , Cambridge
MORE