"England and America are two countries separated by the same language."
LSI New York English for Juniors' Course (6-17 years)
LSI New York runs a day camp for teenagers aged 6 to 17 years old from our main centre in the heart of Manhattan's financial district. Programme options include English lessons only (all ages) and English lessons with activities and excursions (12-17 years). As adults study in the same building, the day camp is ideal for families wishing to study on the Family Programme. Our residential programme for 13 to 17 year olds is based on the campus of a private college just north of the city, just 45 minutes from midtown Manhattan.
LSI New York
40 Rector Street, 10th Floor, Suite 1000
New York NY 10006
Reviews
" Fully satisfied with this school. Friendly, efficient and prepared staff. Very friendly environment. Excellent experience to improve your knowledge of English.
" I had attended the Morning class (Advanced level) about 2 month for preparing my MBA Course. Teacher Michael(Advanced level class) is the best English teacher I've met so far. The morning class begins from 9am to 1pm(4 HOURS!) but I NEVER felt boring or tried to attend the class. I strongly recommend to take classes of Teacher Michael to anyone! And I thank for LSI New York Staff ( Ms.Kerry, Ms.Lucy and Ms. Jil). They are very nice to support the LSI students.And also I met great of great international friends from the class.Briefly, It was the best.
" Great school, nice team work ! Thank you for this experience !
Student Life

Featured Course
English tuition: 15 hours per week
Course materials
Lodging in student residence, full board
Social and cultural activities
Speak to an LSI representative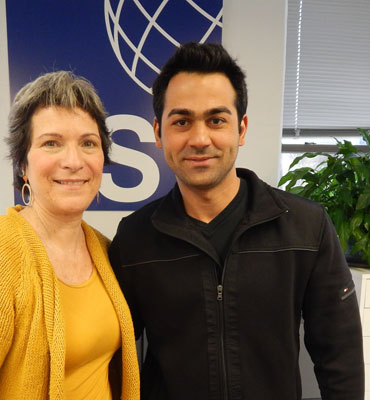 "When I came to New York, five months ago, I was thinking that my only goal here is to elevate my English..."
Read more
School Information & Services