Learn English at LSI Brighton
Study English in Brighton with LSI, the language training expert with over 50 years' experience.
The bustling seaside town of Brighton is famous not only for its historic pier and its iconic rock candy, but also for its many and varied entertainment possibilities in a city brimming with vibrant youth culture. Packed with amazing shops, restaurants and bars and full of picturesque coastal charm, Brighton is a lively and welcoming destination for students of all ages and backgrounds who wish to learn English in England.
Our Brighton school consists of two campuses, just a ten minute walk from each other. Shops,coffee houses, pubs, restaurants and a leisure centre are all nearby. LSI Brighton offers a comfortable environment in which to learn English. Whether you choose a programme geared towards the TOEFL/TOEIC/IELTS exams, the Cambridge Examination Course or one of our Standard EFL/ESL courses, you will benefit from LSI Brighton's central location, excellent transport links and fantastic student facilities that include seven classrooms and a learning centre with free internet access.
Reviews
" The atmosphere was very positive and friendly. You could concentrate in studying and not think about what you don't know.
" Super kola, vborn uitel, kamaradske prosted bez problm. Moje dcera rm byla velmi spokojen
" Amazing place. I was there 5 years ago as an intern
MORE
Facilities
Residence & classroom on one campus
Facilities
Residence & classroom on one campus
Student Life

Featured Course
General 20 tuition
Course materials
Homestay lodging, single room
Breakfast only or breakfast AND evening meals
FROM ONLY
GBP 375
per week
Speak to an LSI representative.
Special promotion only applies for ONSHORE students.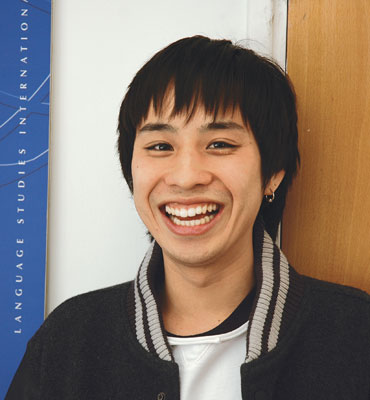 "I have been studying English at LSI for 4 months. Everybody is very friendly and this is a good point of LSI...."
Read more
School Information & Services
Brighton Residence
Our 11 bedroom residence is a totally new development within the school building at 55 Portland Road and will be the newest student residence in Brighton. Featuring 11 students bedrooms with a flexible capacity of up to 13 beds, a kitchen and 2 lounge spaces as well as access to the school garden, the residence will be a great place for our students to live.
Teacher Homestay
Live and study in your private teacher's home in Brighton. Language lessons and cultural excursions.

Find out more

?>