Aprender Francés en Francia
Si usted quiere aprender y vivir el francés, no hay mejor manera de hacerlo, que experimentando  una inmersión cultural en Francia. Sumérgete en el estilo de vida francés, desde sus acogedoras cafeterías y restaurantes donde disfrutar de su deliciosa gastronomía, sus numerosos museos y monumentos icónicos, hasta paseos por una ciudad construida para el deleite de cualquier espectador, París tiene mucho que ofrecer a sus estudiantes.
La escuela LSI en Francia se encuentra situada en una envidiable localización en el centro histórico de la ciudad, a pocos metros de distancia de Notre Dame, el centro Pompidou y los bohemios barrios Maria y Les Halles. La escuela está situada en el primer piso de un impresionante edificio histórico cercano a varias estaciones de metro. La escuela ofrece una gran variedad de facilidades y el personal es muy amigable y con experiencia.
LSI París ofrece a todos sus estudiantes un programa social variado y emocionante complementando perfectamente su curso de francés dándole acceso a la gran oferta cultural que tiene Francia y en especial París. Con actividades semanales, como degustaciones de quesos y vinos Franceses, visitas a galerías, museos, conciertos y excursiones de fin de semana a las principales atracciones Francia.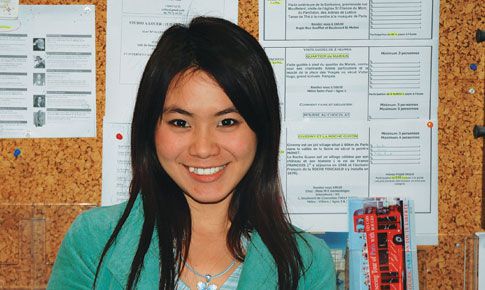 "El equipo de personas que trabajan en LSI son muy colaboradores y siempre están al tanto de dar lo mejor a..."
Leer más
Top 5 reasons to study French in France
Cultural influence
France is well-known for its rich cultural heritage and has played an important role in the development of Western culture. It is home to numerous cultural and historical sites, including architectural works, natural landscapes and prehistoric art sites. Due to its important achievements in media and art, France is a hotspot for artists and art-lovers around the world. Museums such as the Louvre and the Palace of Versailles attract millions of visitors each year. Many of the world's most famous works of art are on permanent display in France, including paintings like the Mona Lisa and sculptures like the Venus de Milo. You can also enjoy art on the streets in the form of urban murals, and you will commonly encounter buskers such as musicians and dancers performing for the public on the sidewalks and in subway stations. And of course, France is also well-known for its cuisine, including many iconic dishes, pastries and wines. While you are studying in France, you will be able to discover for yourself why French cuisine is considered to be some of the best in the world. You may choose to take a cooking course to learn the art of French pastry-making or join a wine-tasting event to learn about the various flavours, aromas and textures of wine.
Beautiful country
France is a beautiful country filled with diverse landscapes such as snow-capped mountains, rolling hills and shimmering coastlines. The south of France is popular among tourists who flock to the Mediterranean for warm weather and beautiful beaches. In the southeastern region of Provence, purple fields of lavender stretch as far as the eye can see. All over France, the countryside is dotted with medieval villages and castles which once served as residences for nobility or points of defense against invaders. The large metropolitan cities of France also maintain an old-world charm with beautiful examples of Gothic and Baroque architecture.
Student life
France is an exciting and vibrant place for international students, and it attracts hundreds of thousands of students from around the world. In this way, it offers an exceptional multicultural experience. There are many options for entertainment in France and especially in Paris. The Latin Quarter, which is particularly popular among college students, is home to a number of French universities such as the Sorbonne. This area offers a large number of bars, pubs and cabarets for those on a budget, in addition to more intellectual pursuits including museums and famous bookstores. Students also enjoy significant discounts on admission to museums, national monuments and entertainment venues like theatres and cinemas.
Many options for higher education
Some people who study French in France also go on to pursue higher education in one of France's many internationally acclaimed universities. There are many options for international students in France, and tuition is often considerably less than it is in other countries. Among the most popular fields chosen by international students are business and economics, hospitality and tourism, and fashion or other fine arts. Foreign students are usually allowed to work part-time while pursuing their studies in France, and this can provide valuable opportunities to further develop your French language skills.
Immersive experience
When you study French in France, you will be fully immersed in the language on a daily basis. As you navigate the city and interact with locals, you will be required to use what you have learned in the classroom. You will be able to practice essential communications skills in the real world and in the proper context. This will allow you to deepen your understanding of the language beyond what can be learned in books. You will also be able to form new friendships with both locals and other international students. In this way, you will be able to keep practicing what you have learned and maintain your motivation even after your finish you study abroad experience.
Nuestras localizaciones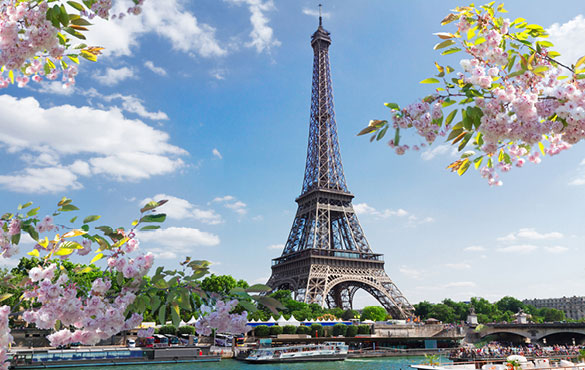 París
Escuela de idiomas (LSI)
Paris, la romántica capital de Francia, ha sido el centro económico y político del país durante más de 1000 años. La ciudad ofrece innumerables atracciones: desde el esplendor religioso de Notre Dame o el Sagrado Corazón a las maravillas arquitectónicas de la Torre Eiffel y las colecciones de arte del Museo del Louvre o el Centro Pompidou, dos de las Leer más
Leer más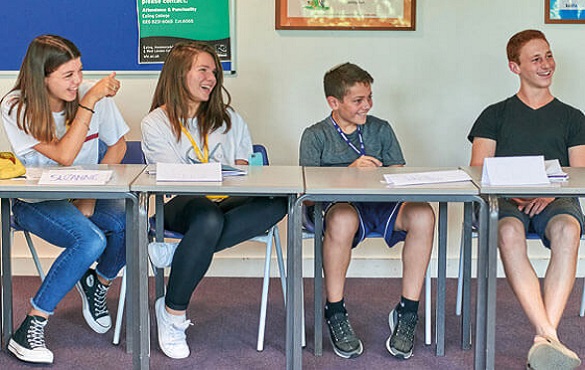 Summer Camps for Juniors
Our Junior courses are ideal for all young people eager to develop their language skills while benefiting from an exciting variety of cultural and social activities.
Leer más
Teacher Homestay
Live and study in your private teacher's home . Language lessons and cultural excursions.
Leer más
Experiencia de los estudiantes de LSI
Únete a la comunidad internacional LSI. Descubre lo que se siente al estudiar en las escuelas LSI y escuchar a los estudiantes y alumnos actuales.
Opiniones
Great school right in the heart of Paris! So many options for courses including french cooking classes with an amazing teacher!
Excelent organization, great professors and staff, really well located.
It was amazing time in Paris for me. Amazing profs in school :) Thanks
Excellent et merveilleux et magnifique trouv un merveilleux niveau lev et impressionnant
Manoule Moetaz Bilah , París
MORE