studiare Italiano in Svizzera
Studia italiano in Svizzera e goditi paesaggi mozzafiato, un'architettura pittoresca e un facile accesso a tutti i tipi di sport mentre fai amicizia con studenti provenienti da tutto il mondo e sperimenti una cultura del tutto unica.

La nostra scuola partner di lingua italiana in Svizzera, si trova nella suggestiva città di Lugano, vicino sia al lago che all'università. La scuola dispone di eccellenti strutture per gli studenti e confina con un albergo a tre stelle che offre tariffe speciali per gli studenti. Tutto il nostro personale e gli insegnanti sono cordiali, competenti e di grande esperienza.

Il programma sociale LSI ti permette di ottenere il massimo dal tuo corso di italiano in Svizzera, dandoti un facile accesso a tante opportunità per visitare la regione. Le attività comprendono visite a jazz e festival musicali, sci e anche bungee jumping.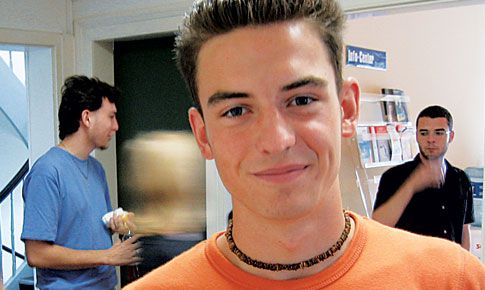 "Oltre a lezioni competenti e produttive, LSI Zurigo organizza un bel programma per il tempo libero. Gli..."
Leggi il seguito
Top 5 reasons to study German in Switzerland:
Beautiful landscapes
Stunning alpine scenery is one of the top attractions of Switzerland, with both the Alps and the Jura Mountains covering much of the country. Many of the highest peaks of the Alps are located in Switzerland, including Monte Rosa, the Dom and the Matterhorn. It is easy to see why Switzerland is one of the world's top destinations for skiing and mountaineering. For those who enjoy winter sports, the Swiss Alps offer a great number of opportunities for adventure, as there are hundreds of ski resorts to choose from. Other popular outdoor activities include scenic train journeys and hiking in national parks. Switzerland is also home to over 7000 lakes. Lake Zürich is a popular location for excursions such as swimming, boating and picnicking. Visitors can admire the scenery while enjoying a lakeside sauna or watching the swans swim about in the lake at sunset.
Famous foods
When people think of Switzerland, they invariably think of chocolate. Indeed, Switzerland has a reputation for producing delicious high-quality chocolate – particularly milk chocolate. Although Switzerland does not produce cocoa beans, it was Swiss inventors who originally mixed locally produced milk with imported cocoa to produce the sweet, creamy chocolate that we know and love today. Switzerland is also well-known for its cheeses, including of course, Swiss cheese, which is locally known as Emmental. Fondue is another well-known Swiss dish, which consists of a blend of melted cheeses served with bread or other foods for dipping. Other common Swiss foods reveal influences from neighbouring countries, such as polenta and risotto, which are eaten in areas bordering Italy.
Quality of life
Switzerland is particularly known for the high quality of life that its residents enjoy. Zürich and Geneva regularly appear near the top of the list of the world's most livable cities, thanks to factors such as high salaries, low crime rates and reasonable work life balance. Switzerland also ranks highly in education and is home to a number of prestigious universities, several of which rank highly for their ability to attract international students. Infrastructure in Switzerland is well-developed and well-maintained, including excellent public transportation in cities like Zürich and Geneva as well as an efficient train system that allows travelers to move easily both within the country and to neighbouring countries.
Crossroads of European culture
Due to its central location in Europe, Switzerland is often considered a cultural crossroads. As such, studying abroad in Switzerland allows students to discover local culture as well as explore the cultural influences of its neighbouring countries. These influences are reflected not only in the linguistic diversity of the country but also in the food, the art and the architecture. This is not to say that Switzerland lacks its own identity. In fact, each region of Switzerland celebrates its own unique customs with folk music, traditional dances and local festivals. Studying abroad in Switzerland also means access to other countries that can be reached by train, bus or car within hours or even minutes. Visitors can easily plan weekend excursions to explore nearby cities of interest, such as Milan, Lyon and Munich. As a German language student, you may want to practice your language skills in nearby Germany or Austria and discover the variety of German dialects that exist in different regions.
Connect with local people
While there are many effective ways to learn a new language, it must be said that immersion is one of the very best ways to improve your fluency within a relatively short amount of time. Studying German in Switzerland will allow you to interact in German on a daily basis, not only with your instructors and classmates but also with local people. You will be exposed to the German language constantly, and you will pick up useful expressions that you hear while communicating in a variety of contexts. Furthermore, connecting with local people will allow you to make friendships that can be maintained for years. These connections may come in handy for further language practice or travel experiences. Speaking German will also be very useful if you plan to gain an additional qualification in Switzerland, such as a degree at a Swiss university. And last but not least, through your experience studying abroad you will develop valuable cultural awareness that will allow you to better appreciate the German language and the charm of Swiss culture.
Le nostre scuole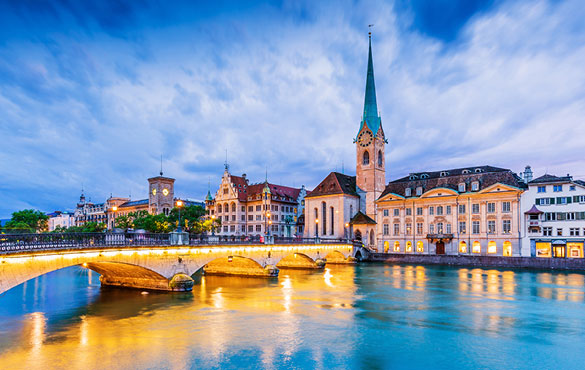 Zurigo
Scuola di lingue (LSI)
Situata su un lago, Zurigo è la città più grande della Svizzera ed uno dei principali centri finanziari e culturali. La pittoresca città vecchia, con strade selciate con ciottoli e fiancheggiate da case eleganti, chiese antiche, boutique e bar è in forte contrasto con la moderna architettura del quartiere finanziario. Grazie ai suoi cinema e teatri lirici, Leggi il seguito
Per saperne di piú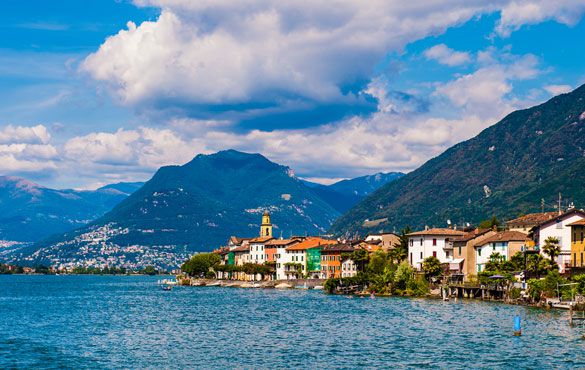 Lugano
Lo sapevi che si parla italiano in Svizzera? Questa è la terza lingua del paese e dell'intero cantone di circa 300.000 abitanti, il quale la utilizza come lingua principale. Questo cantone è chiamato "Ticino". Esso si trova nel sud della Svizzera ed offre attrazioni per chiunque grazie ai suoi negozi eleganti, ai ristoranti, ai museui; inoltre, è Leggi il seguito
Per saperne di piú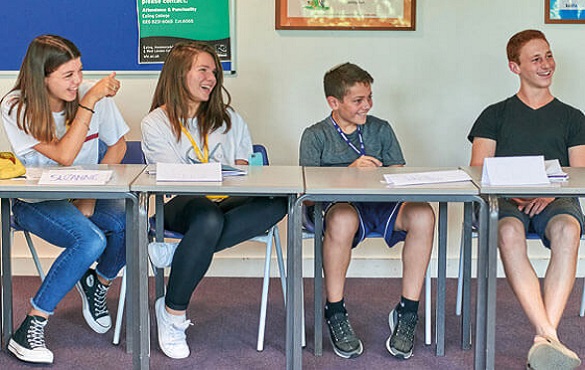 Summer Camps for Juniors
Our Junior courses are ideal for all young people eager to develop their language skills while benefiting from an exciting variety of cultural and social activities.
Per saperne di piú
Teacher Homestay
Live and study in your private teacher's home . Language lessons and cultural excursions.
Per saperne di piú
L'esperienza degli studenti della LSI
Entra a far parte della comunità internazionale della LSI. Scopri cosa significa studiare alla LSI ed ascolta la testimonianza di nostri studenti