Why study abroad in New Zealand?
"New Zealand is not a small country but a large village."
Why study abroad in New Zealand?
The people and the climate are two of the main draws for thousands of students who choose to study abroad in New Zealand each year. New Zealand has one of the mildest all year round climates and virtually continual sunshine, perfect for joining in the many outdoor sports that the 'Kiwis' love or for exploring New Zealand's natural beauty. You'll feel instantly at home too with the warmth of a laid back 'Kiwi' welcome.
The study and work option also makes a study abroad programme in New Zealand an affordable option for many. On a student visa, you can work up to 20 hours a week helping you to fund your study abroad whilst you learn. Due to the buoyancy of the New Zealand job market, the types of work available are extensive, offering further opportunities to gain new work skills all whilst improving your English skills. When you finish your study abroad programme, you may also have the possibility to extend your work experience for up to a year or seek internships opportunities.
A study abroad programme at our school in Auckland offers you the opportunity to study in New Zealand's most dynamic city. Despite the city's relatively small size, thanks to its thriving businesses, entertainment and leisure industries, cleanliness and low crime rates, Auckland is ranked as one of the most liveable cities in the world. Study English with LSI in Auckland, and we'll help you make the most of your study abroad in New Zealand.
At LSI Auckland, as one of our largest schools, we are able to offer the widest range of study abroad programmes. In addition to our general English and exam preparation programmes offered in all schools, our study abroad programmes in Auckland include specialised English courses targeted at particular professions.
Our Locations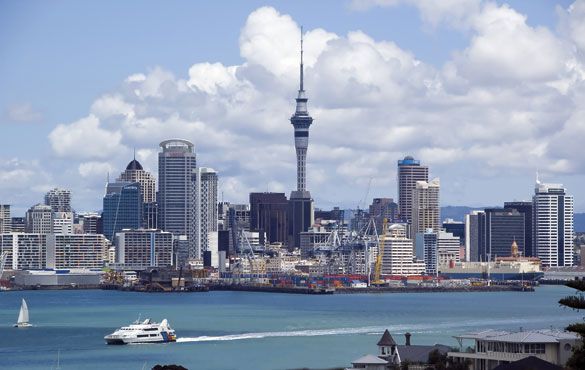 Auckland
Boats of all shapes and sizes populate Auckland's large, natural harbours giving rise to the city's nickname 'the City of Sails'. Sailing is just one of the many outdoor activities beloved by New Zealanders. With such stunning scenery, teeming wildlife and exhilarating sports all available on Auckland's doorstep, you can expect a study abroad year in Auckland to be a truly action-packed adventure.
Find out more
English
French
German
Spanish
Italian

Teacher Homestay

Live and study in your private teacher's home. Language lessons and cultural excursions. Programmes available in 30 countries.

Find out more