Why study abroad in Australia?
"I'm going to Australia. But first I've got to put on my swimming suit and stretch."
Why study abroad in Australia?
Only the UK and USA attract more study abroad students than Australia. Australian universities are known internationally for their research excellence, the cities have a reputation for being safe, clean and affordable, the people for being open-minded and some of the friendliest on the planet; it's not hard to see why then so many international students are choosing to study abroad in Australia. Compared to other English speaking countries, student visas for study abroad programmes are easily accessible removing the uncertainty of the application process. With the additional benefit of generous work rights, you'll even be able to fund your study abroad programme whilst you learn.
We offer study abroad programmes at our English language school in Brisbane. During your study abroad programme at LSI, we can arrange a variety of paid and unpaid work experience options depending on your interests. Practising the English you learn on your study abroad programme in a work environment speeds up language acquisition and introduces you to new vocabulary and friends.
Expect to see plenty of the outdoors during your study abroad year in Australia. Surfing, beaches and BBQs are all central to the Australian way of life, as of course are koalas and kangaroos!
Our Locations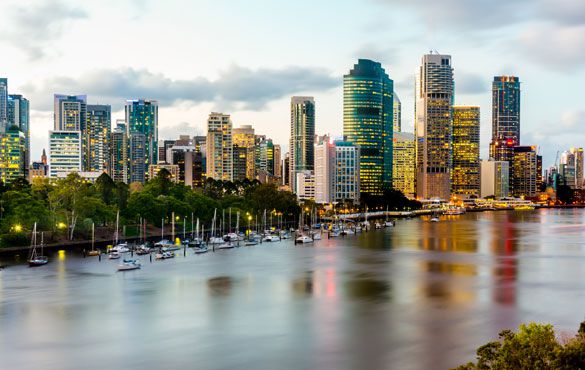 Brisbane
Situated between the Gold and the Sunshine Coasts, Brisbane offers the visitor a sunny year-round climate with easy access to miles of pristine sandy beaches, nature reserves and beautiful national parks. The city itself plays host to concert halls, theatres, ballet, world-class museums, a vibrant nightlife and café scene. Surf the waves at Surfers Paradise, cuddle a koala in the world's largest koala sanctuary, or simply relax at a chic riverside bistro. A study abroad year in Brisbane will leave you with unique, unforgettable experiences.
Find out more
English
French
German
Spanish
Italian

Teacher Homestay

Live and study in your private teacher's home. Language lessons and cultural excursions. Programmes available in 30 countries.

Find out more