What's Included
3.33-25 hours of teacher contact time per week
4+ hours of self-study materials per week
Digital coursebooks
Private tutorials and academic support
LSI Learner Management System (e-LSI)
Personal study plan
Level completion certificate
Course Types
Intensive English
English for Business
Exam English; TOEFL, TOEIC, IELTS, Cambridge B2 First & C1 Advanced
English for Specific Purposes; Medical English, English
for Law, English for Teachers & Aviation English
Part-Time
US$39
per week
3.33 teacher contact hours per week online in small group classes and 4+ hours of self-study material offline
Semi-Intensive
US$79
per week
8.3 teacher contact hours per week online in small group classes and 4+ hours of self-study material offline
Intensive
US$129
per week
16.7 teacher contact hours per week online in small group classes and 4+ hours of self-study material offline
Super-Intensive
US$179
per week
25 teacher contact hours per week online in small group classes and 4+ hours of self-study material offline.
Private lessons
1 student, 1-9 lessons
US$ 50 per lesson
(each lesson is 50 minutes)
Custom Groups
1-9 lessons
US$ 50 per lesson for the first student
For each additional student in the group there is an extra fee of USD 5 per lesson. (e.g 2 students: USD 55 per lesson. 3 students: USD 60...)
10+ lessons
US$ 40 per lesson for the first student
For each additional student in the group there is an extra fee of USD 5 per lesson. (e.g 2 students: USD 45 per lesson. 3 students: USD 50...)
*All bookings are subject to a USD 75 fee which covers registration and orientation.Fees may be charged in local currencies (GBP, CAD, AUD, EUR & CHF) equivalent to the USD amount. Please speak to your LSI representative. LSI Terms & Conditions apply:
www.lsi.edu/terms
Frequently Asked Questions
What equipment do I need to study English online with LSI?
We recommend using a laptop or desktop computer as it makes it easier to follow our digital coursebooks. However, you can join online classes simply with your smart phone. We're currently using Zoom for our video lessons, so it's best if you download the Zoom software.
Who are the LSI teachers?
LSI teachers come from a number of English speaking countries, including the UK, USA, Canada, New Zealand and Australia. All of our teachers are qualified, experienced and native level speakers of English.
How much academic support do I receive?
LSI's online English programme provides more personal academic management and support than many other online campuses. Every student receives personal tutorials to develop, review and accomplish a personal study plan.
What is LSI's language learning system?
We've been teaching English for over 50 years and our ethos remains the same. Working with a wide variety of publishers, including Oxford University Press and National Geographic, our academic team carefully select the latest and best digital course books available. Our experienced and engaging teachers use these e-books alongside our own supplementary material and testing system.
How does learning English online compare to studying English in person?
We still believe that the best way to learn a language is to study it in school in a country where the language is spoken, which is why we have 14 language schools in 7 countries. However, our online English programme is intensive and guided enough to allow you to make real progress from your home. In fact, the online curriculum moves at the same speed as our in-school curriculum.
Learn a Language Online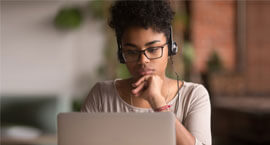 Online private English lessons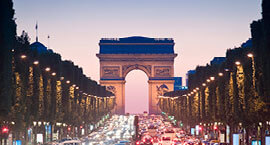 Learn French Online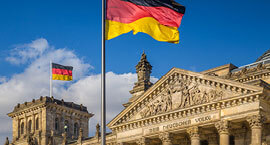 Learn German Online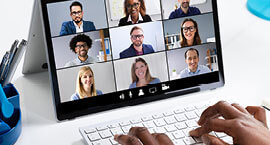 Online Courses for Custom Groups
Reviews
There is no such think as an "average" language instructor at LSI. I love the Paris school and plan to return again to continue my French studies.
Amazing school! I loved my friends, teacher Michel the material. I never forget this experience!
Sara Isabel , London Central
The school is located in the city center, very near some shopping places and restaurants. The staff from school has been always friendly and helpful. The teachers have been really carrying. Overall a very good and memorable experience.
Iris Thitiporn , London Central
Je parti dernier semaine et je deja veux retourne! Merci pour l'experience, l'instruction et l'amuse! Vive La France!!
MORE