What's Included
3.33-25 hours of teacher contact time per week
4+ hours of self-study materials per week
Digital coursebooks
Private tutorials and academic support
LSI Learner Management System (e-LSI)
Personal study plan
Level completion certificate
Course Types
Intensive English
English for Business
Exam English; TOEFL, TOEIC, IELTS, Cambridge B2 First & C1 Advanced
English for Specific Purposes; Medical English, English
for Law, English for Teachers & Aviation English
Part-Time
US$39
per week
3.33 teacher contact hours per week online in small group classes and 4+ hours of self-study material offline
Semi-Intensive
US$79
per week
8.3 teacher contact hours per week online in small group classes and 4+ hours of self-study material offline
Intensive
US$129
per week
16.7 teacher contact hours per week online in small group classes and 4+ hours of self-study material offline
Super-Intensive
US$179
per week
25 teacher contact hours per week online in small group classes and 4+ hours of self-study material offline.
Private lessons
US$ 50 per lesson
(each lesson is 50 minutes)
Custom Groups
"LSI can arrange classes for groups (any level, any number of lessons, any number of students).
Please contact marketing@lsi.edu for detailed information."
*All bookings are subject to a USD 75 fee which covers registration and orientation.Fees may be charged in local currencies (GBP, CAD, AUD, EUR & CHF) equivalent to the USD amount. Please speak to your LSI representative. LSI Terms & Conditions apply:
www.lsi.edu/terms
Frequently Asked Questions
What equipment do I need to study English online with LSI?
We recommend using a laptop or desktop computer as it makes it easier to follow our digital coursebooks. However, you can join online classes simply with your smart phone. We're currently using Zoom for our video lessons, so it's best if you download the Zoom software.
Who are the LSI teachers?
LSI teachers come from a number of English speaking countries, including the UK, USA, Canada, New Zealand and Australia. All of our teachers are qualified, experienced and native level speakers of English.
How much academic support do I receive?
LSI's online English programme provides more personal academic management and support than many other online campuses. Every student receives personal tutorials to develop, review and accomplish a personal study plan.
What is LSI's language learning system?
We've been teaching English for over 50 years and our ethos remains the same. Working with a wide variety of publishers, including Oxford University Press and National Geographic, our academic team carefully select the latest and best digital course books available. Our experienced and engaging teachers use these e-books alongside our own supplementary material and testing system.
How does learning English online compare to studying English in person?
We still believe that the best way to learn a language is to study it in school in a country where the language is spoken, which is why we have 14 language schools in 7 countries. However, our online English programme is intensive and guided enough to allow you to make real progress from your home. In fact, the online curriculum moves at the same speed as our in-school curriculum.
Learn a Language Online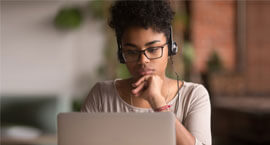 Online private English lessons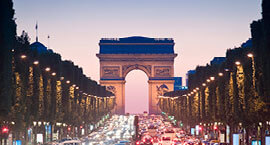 Learn French Online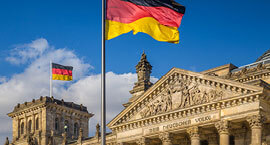 Learn German Online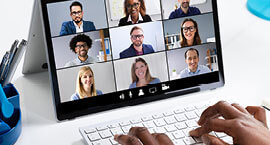 Online Courses for Custom Groups
Reviews
Hello!! This year, in January I have a great experience for four weeks in LSI Brisbane!! Great teachers help me with improve my English. The school went as a family for me!!
Agnaildo Arcanjo Santos , Brisbane
Its special experience and I would recommend that LSI is perfect
Fantastic team, always ready to help. We really enjoyed our stay.
Dominique Lechat , London Central
You get to know people from all over the world, you learn English and you become part of Cambridge culture.
Joice Ivania Monge Murillo , Cambridge
MORE