Working Holidays In New Zealand
Working holidays in New Zealand are ideally suited to young people with the spirit of adventure. Despite being only the size of the UK, New Zealand is remarkable for its natural landscapes, abundance of sunshine and generally temperate climate. Not many countries can offer the visitor such contrasting scenery: from the majestic snow-capped mountains, glaciers, fiords, thermal springs, dramatic volcanic plateaus, vast lakes to the gentle rolling farmlands and miles of sandy beaches. Sports and outdoor activities are also key to the Kiwi way of life, from high adrenalin activities such as bungee jumping and water rafting to hiking and sailing.
With a Working holiday visa, international students to New Zealand can fund their travel and study through paid work.
The visa allows you to:
Travel and work in New Zealand for up to 12 months
Study for up to 6 months
Work on a casual, part-time or full-time basis in any industry sector
Leave and enter New Zealand multiple times during the visa's time limit
In order to apply for the Working Holiday Visa, you will need to fulfil certain criteria:
Be aged 18 up to 35 depending on your country of origin
Show proof of sufficient funds to sustain yourself and purchase your outbound ticket
Have proof of health insurance for the duration of their stay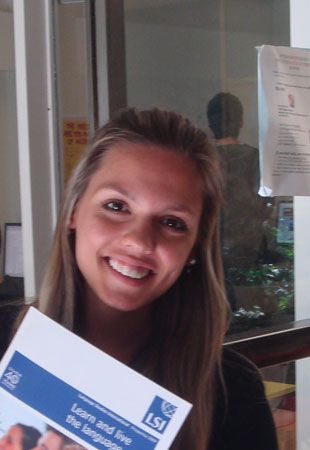 "I can truly say that LSI has changed my life. I spent a really great time in Berkeley and for me LSI was much..."
Read more
Application Process
Working Holiday Visas are currently offered to 45 countries and the terms of the visa varies depending on the applicant's country of origin. The NZ immigration website gives details regarding the visa duration, age limits, visa caps and personal funds required for each country. Applications can be done online and be done both before travel to New Zealand or whilst you are there and take around 4 weeks to process.
How LSI can help
When you combine your Working Holiday with an English language course at LSI Auckland, we'll help you find your feet and make the most of your time in New Zealand. You'll receive practical advice about setting up a bank account, accessing local services, arranging health insurance and general travel advice. In addition LSI can advise on job searches and assist with CVs, cover letters and interview techniques. For an additional fee we can also arrange unpaid Demi au pair placement during your Working Holiday Visa.