Business German courses for Professionals in Zurich
Zurich is an elegant city of historic buildings, grand boulevards and lively cafes, making it an ideal choice for learning professional German in Switzerland. One of the world's biggest business and financial centres, Zurich also offers the executive visitor easy access to a wealth of cultural and leisure activities – from skiing in the winter and sailing in the summer to museums, galleries and concerts year-round, Zurich has something for everyone. The LSI Zurich language school occupies a fantastic location, just five minutes' walk from the historic city centre and the shores of Lake Zurich. Our school offers a tranquil and comfortable learning environment for the professional German student, with facilities including internet access and a lounge. We offer a variety of executive one-to-one German programmes as well as several intensive Compact Courses.Whether you are learning German for business, for management or for other professional purposes, you will find our highly experienced staff friendly, knowledgable and committed to helping you progress.
Special promotional prices available on request.

Contact Us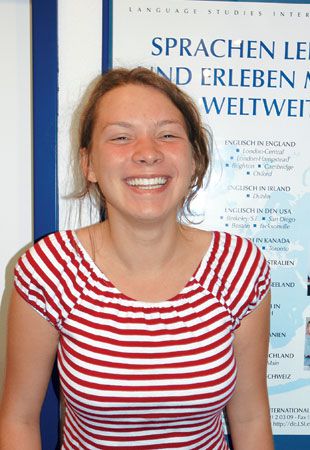 "I like the school. The course is very intensive. I am making progress every day. The lessons are..."
Read more
Student Life

School Information & Services
Teacher Homestay
Live and study in your private teacher's home in Zurich. Language lessons and cultural excursions.

Find out more

?>