Classes are well planned, incorporate individual learning requirements and produce good learning outcomes.
English Evening Courses Central London
Our Evening English Classes are perfect for people with busy schedules. If you are looking to improve your fluency for work whatever your job or to enhance the skills needed to pass an important English language exam, LSI has an evening course that suits your needs. Our affordable courses run for two evenings per week from our central London school and offer a perfect opportunity to develop your English alongside interesting people from around the world.
We offer two evening class options. English for Fluency for Work focuses on improving the accuracy, fluency and pronunciation of your spoken English, as well as targeting your reading, listening and writing skills. The course helps to build confidence in using the language in addition to enhancing knowledge of 'real' everyday English. Our second option, English for Exams, focuses more on specific exam strategies, and the vocabulary and grammar required for academic writing. All classes are led by experienced teachers who use a variety of techniques and activities to develop your language skills and keep you engaged.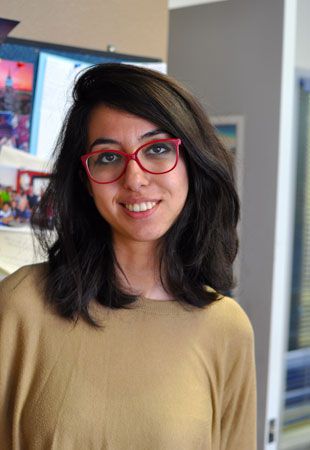 "My host family was so nice people and they always helped me with everything and I had a great time with them...."
Read more
Evening Courses
LSI's evening courses have been designed to cater for students who, due to work or study commitments, are unable to enrol on one of our daytime courses. All evening courses offer structured language classes that cover grammar, vocabulary and pronunciation, as well as developing the four key skills (reading, writing, speaking and listening).
London Central