Learn English in Canada
"Canada is the homeland of equality, justice and tolerance."
If you want to learn English in a cosmopolitan and vibrant city but also want to study in an environment that is safe, green and friendly with easy access to some of the world's most spectacular scenery, then you want to study English in Canada.

Our two language schools in Canada are both centrally located in Canada's loveliest and most exciting cities and offer the most up-to-date language learning technologies as well as excellent student facilities and experienced, friendly teachers and staff. Our Toronto school occupies an ideal location in the leafy residential are of Rosedale but just a short walk from the Yorkville shopping district. In Vancouver, our language centre is located in the very heart of downtown, within easy walking distance of all of Vancouver's major attractions.

LSI Toronto and LSI Vancouver both offer a fun and varied social programme designed to complement your English course in Canada by getting the most out of this stunning country. From trips to Niagara Falls and the Whistler ski resort to picnics in the Toronto Islands or an NHL hockey game, LSI Canada will give you access to the very best that Canada has to offer.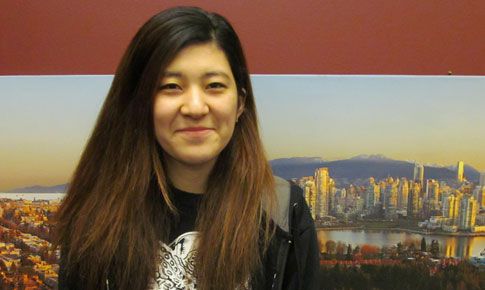 "LSI Vancouver gave me great experience. Here there are a lot of international students learning English...."
Read more
Our Locations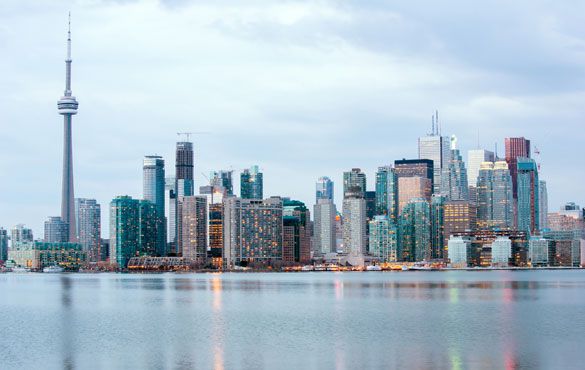 Toronto
Toronto, Canada's largest city as well as its major business and cultural centre, has a vibrant downtown area and hundreds of parks and green spaces. The Great Lakes, Niagara Falls, and the colourful forests of Ontario are within easy reach of the city. Whether you are a sports enthusiast, a hip hop fan or an opera lover, there will be dozens of exciting events Read more
Find out more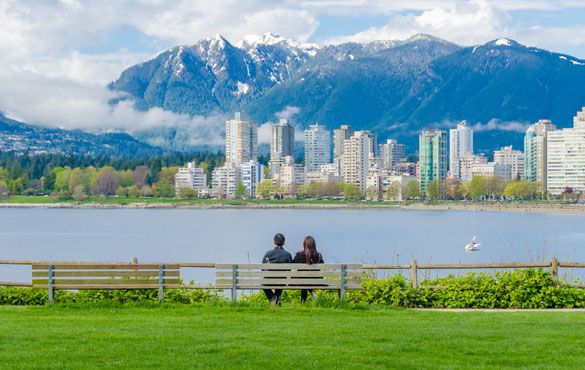 Vancouver
Vancouver is a city of stunning natural beauty, nestled between the snow-capped Coastal Mountains and the blue waters of the Pacific Ocean. It is a modern city with everything to appeal to the international visitor. Stroll along the city beaches, walk through the forested parks, or shop along the fashionable downtown streets. Vancouver is famous for its Read more
Find out more
The LSI Student Experience
Join the international LSI community. Discover what it's like to study at LSI schools and hear from current students and alumni.
Reviews
" Best place to learn English and have fun!
Romain Storaï , Vancouver
" Perfect language school, I recommend it. Excellent professionals, high quality. Perfect :)
Cleiton Neves , Vancouver
" LSI is not only a school, its a place where we felt completely safe, where we made friends for the rest of our lives, where we find support, kindness, and the best professionals who will look after you forever! LSI its a FAMILY and I am proud to say that I am part of this amazing community! They have the best professionals, who give us everything we need to became fluent and secure with the language, and to keep improving after our time there. In my experience in Vancouver I had Kevin as director, hes the best! Hes an amazing professional who gave me the support that I needed with Linda ( my teacher, who I consider my Canadian mother) to became a Cambridge student and have success in my professional life! After two years that Ive been there, Kevin and Sallie , from LSI in London were extremely kind and professional to help me solving a problem and I can say that I became even more fan of LSI than I was before( if it was possible)They showed a genuine concern for their students, a magnificent teamwork, impeccable professionalism and organisation beside all the kindness they had with me. I not only extremely recommend, I must to say: LSI is THE BEST school, with the best professionals I have ever met!Thank you very much for everything Kevin, Linda, Sallie... LSI team youre an example to be followed as professionals and human beings!You have my admiration forever
Camilla Camargo Andrade Andries , Vancouver
" I love this school! Your teachers and amployiees is very kind and competent! I realy indicated this school for all people.
Rodrigo E. Roncon , Vancouver