"England and America are two countries separated by the same language."
LSI New York English for Juniors' Course (6-17 years)
The LSI New York Junior's Course is a residential summer English course in the USA based on the campus of a private college just 45 minutes north of the city. Our English course for kids and teenagers aged 13-17 combines English lessons with summer camp activities and excursions that will help young learners improve their English while having fun with new friends and taking in sights like the Statue of Liberty and the Metropolitan Museum of Art. Comfortable on-campus accommodation, excellent meals and full access to the college's sports and recreational facilities make this a safe and welcoming learning environment for junior English students while they enjoy a fun and varied English summer camp in New York.
LSI New York
40 Rector Street, 10th Floor, Suite 1000
New York NY 10006
Reviews
" Fully satisfied with this school. Friendly, efficient and prepared staff. Very friendly environment. Excellent experience to improve your knowledge of English.
" I had attended the Morning class (Advanced level) about 2 month for preparing my MBA Course. Teacher Michael(Advanced level class) is the best English teacher I've met so far. The morning class begins from 9am to 1pm(4 HOURS!) but I NEVER felt boring or tried to attend the class. I strongly recommend to take classes of Teacher Michael to anyone! And I thank for LSI New York Staff ( Ms.Kerry, Ms.Lucy and Ms. Jil). They are very nice to support the LSI students.And also I met great of great international friends from the class.Briefly, It was the best.
" Great school, nice team work ! Thank you for this experience !
Student Life

Featured Course
English tuition: 15 hours per week
Course materials
Lodging in student residence, full board
Social and cultural activities
Speak to an LSI representative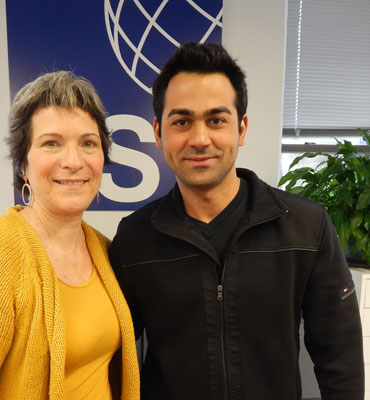 "When I came to New York, five months ago, I was thinking that my only goal here is to elevate my English..."
Read more
School Information & Services